Tattoo Ideas for Men
1. Small Tattoo
Small tattoos are appealing for many reasons, and it's little wonder they are gaining in popularity. The great thing about tiny pieces is that you're not limited in terms of placement, and you can get them inked behind your neck, or on your finger, if you so desire. These designs also tend to be more discreet, which can appeal to someone who wishes to cover them up, or doesn't want to draw attention to themselves. Plus, if this is your first time getting your skin inked, it's a great way to ease into the process.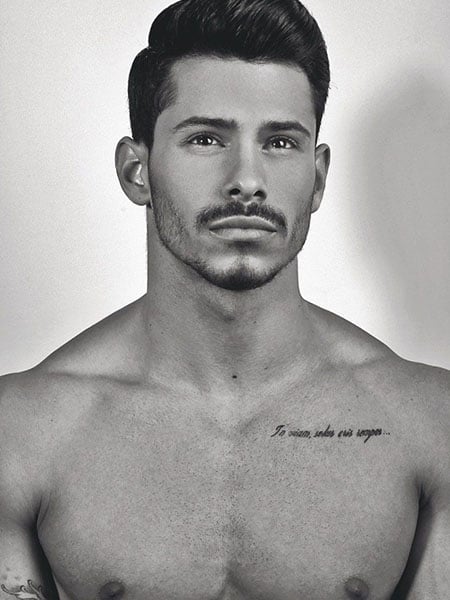 2. Tribal Tattoo
There are many variations of tribal tattoos, depending on the culture, but the one thing that they have in common is their very artistic interpretation. Initially, ancient tribes would use symbols to represent their social status, as a way to provide protection to the wearer, or simply to express themselves. Most of these designs are detailed, using patterns that are meaningful to the chosen tribe, and this is, therefore, an excellent way to honor your heritage. These pieces tend to look best on shoulders and arms.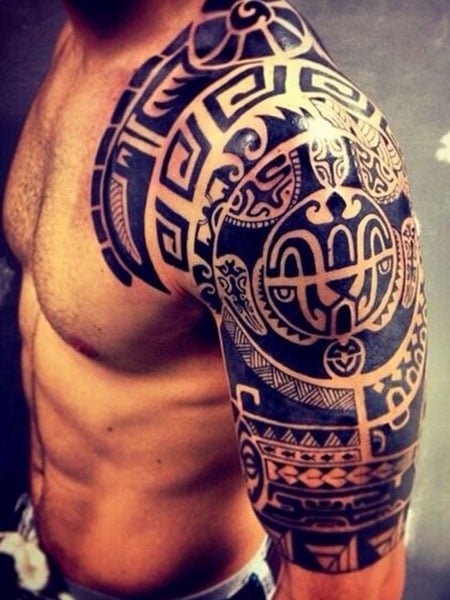 3. Simple Tattoo
If you prefer minimalistic designs, you will be drawn to simple tattoos, which are just as fresh and meaningful. The beauty of these pieces is just how uncomplicated they are, often focusing on basic shapes and outlines and avoiding colored ink and shading. This option is an excellent choice for a man who is more classic and laidback and wants a tattoo that reflects these qualities.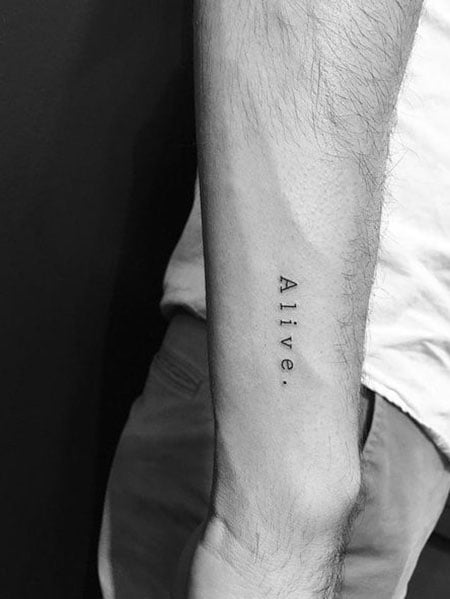 4. Animal Tattoo
If you have a favorite species or are inspired by certain qualities that a creature is usually associated with, then it makes sense to get an animal tattoo. There are so many different options to choose from, whether you want a wolf, or a majestic elephant, allowing you to design something unique to you. You will benefit from working with a reputable tattoo artist who can help to create a meaningful piece.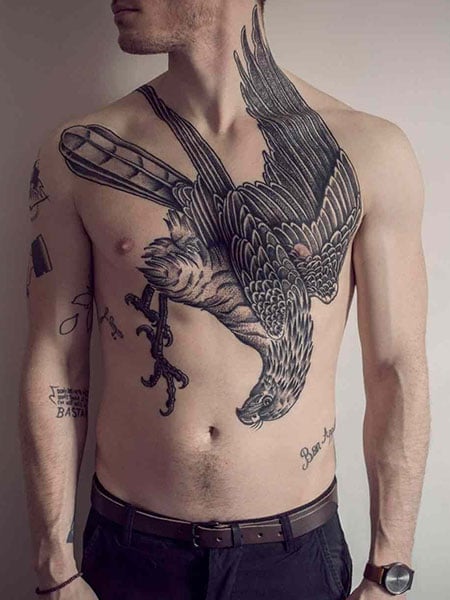 5. Portrait Tattoo
Honoring a loved one or a celebrity who has inspired you can be done through a portrait tattoo. It is a beautiful way to have a constant reminder of the significance of the individual you have chosen to ink, but it is also a piece that requires a lot of skill. Many ink artists will have a specific style that they specialize in, and you should do your research before finding the right one for your particular design. If you want great results, you need to find someone who focuses on portraiture, to ensure your ink does not look cartoony. You should also remember that the detail that this style requires will make for a lengthy tattoo session.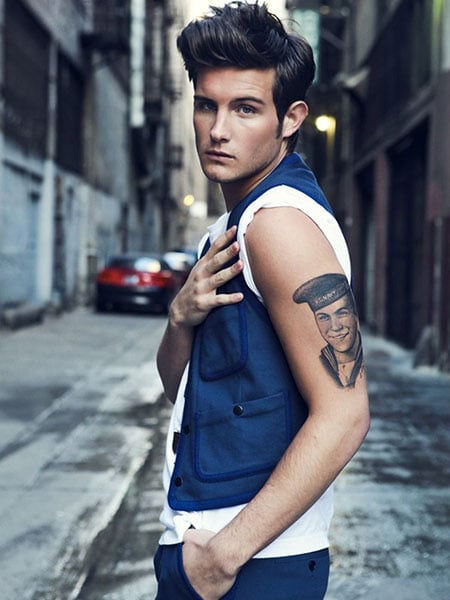 6. Lettering Tattoo
Lettering tattoos are relatively basic, and it is about not only the words, which could be the name of a loved one or a meaningful place but also the style. What makes each of these pieces unique is the font and size that have been chosen; these can range from frequently used options like Arial to fancier ones like Calligraphy. The importance is really to select something that appeals to you, but also emphases your tattoo.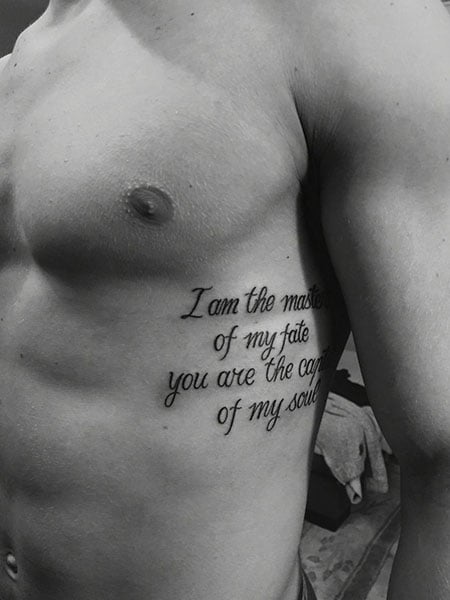 7. Skull Tattoo
The skull is a universally recognized symbol and usually signifies death. Skull tattoos have been a much-loved design to tattoo for decades, although it was once favored by more hardened individuals who had a bit of a record for being tough. Nowadays, these pieces take on a wide range of different meanings and designs vary, often including roses, which represents love and beauty, or serpents, symbolizing wisdom or secrecy.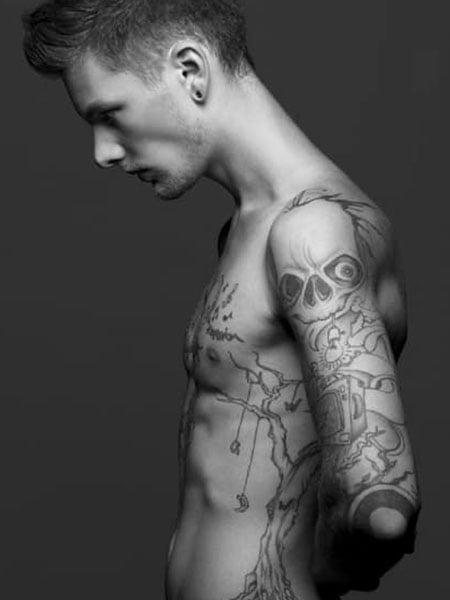 8. Cross Tattoo
Honoring your faith can be done in many ways, including getting a cross tattoo. The Christian religion sees the symbol as an essential part of its beliefs, as it represents Jesus Christ's willingness to sacrifice himself for the good of humanity. There are many different ways to interpret the cross, though, and designs can be detailed and incorporate various other elements or be as simple as two lines intersecting.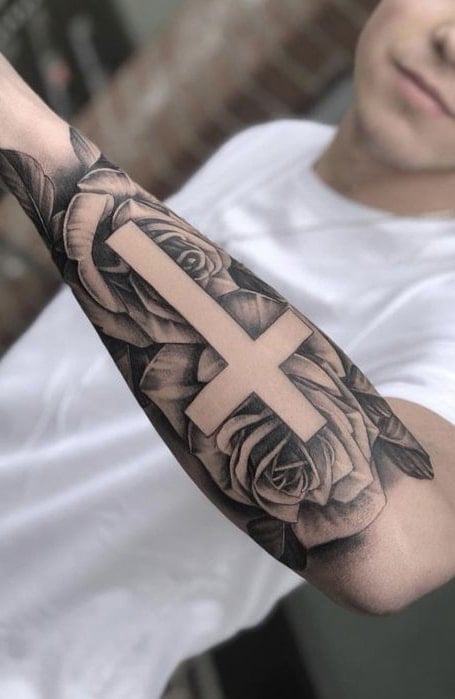 9. Star Tattoo
When you look into the night sky, you will see countless stars. To many people, they symbolize hope, guidance, and even the chance to wish for something better. It makes sense then that individuals want to tattoo these astronomical objects onto their skin because of their deep personal meaning. There are several interpretations of the design, with one of the most popular being the nautical star, which can represent your direction, or the ability to find your way home again.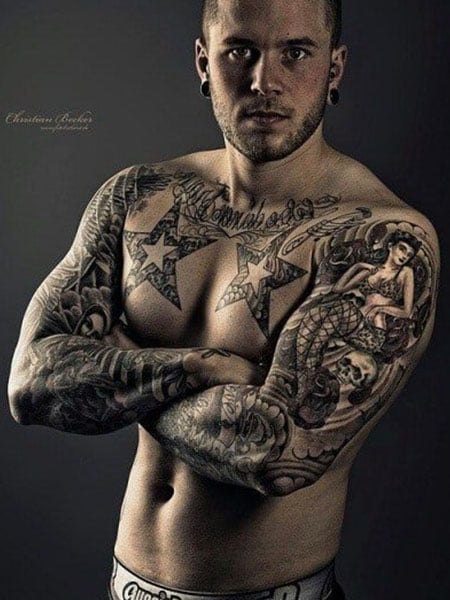 10. Money Tattoo
There's a common saying that money makes the world go round, and if you're of that mindset, then a tattoo of bills or coins may be particularly appealing. Cash also represents wealth, profit, and success, and is an excellent choice for the man who wants to remind himself of his ambition to attain his goals, financial or otherwise.